The International Office Phone number is 816-444-6800.
(Reminder: keep your computer,
Ipad, web browser and phone current on all updates. Security for the internet is constantly improving and
if your computer is not updated regularly web pages on the internet may not work)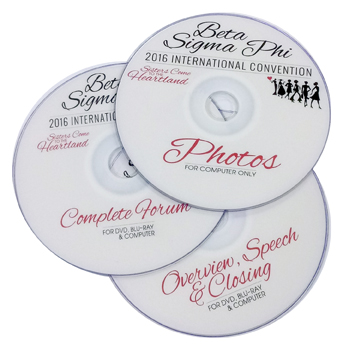 2016 International Convention DVD's are now available!
You can now order three DVDs covering International's 85th Anniversary convention in August, 2016 from the gift catalog on line or by calling the gift department. The first DVD contains a video overview, Laura Ross Wingfield's keynote address, and the lovely Closing Ritual. The second DVD contains the full forum presented by Lynn Turner and Lana Hart--it's an inspiring message about the future of sorority. The final DVD contains hundreds of photos from the event. The DVDs are $10 each or $25 for all three. Shipping is $3.50, whether you order one or all three. If you order more than 3, it is possible shipping could be higher. Call International for details.
_______________________________________________________________________________________________
If you are interested in purchasing any of the left over merchandise from our 2016 International Convention

please contact the International Office Gift Department at 800-821-3989.
The following is a list of items available and the prices. Actual shipping cost will be added to the total.
Glass Bell Jar - 35.00
Crepe Yellow Rose (NOT the light up rose) – 10.00
Snow Globe – 10.00
Name Badge Holder – 2.00
Convention Charm – 3.50

_________________________________________________________________________________________________
As of January 1, 2017 fees will be increased by $2. Annual fees will now be $45.00, the membership fee will increase to $69.00 and the Reinstatement fee will go up to $47.00.
It has been four years since fees were last raised. Costs of living are increasing for everyone and it pains us to raise fees on our members. We understand that while the costs of living go up, income often stays the same for most of us. We are doing everything we can to cut costs where we can and still maintain a high level of service for you, our members.
Throughout our history we have beaten the odds. Our sorority was born out of the depression and grew to be at one time 250,000 members strong. In the beginning days of sorority, the membership fee and first year's annual fee, was $29.50 which amounted to over a month's salary. Yet Walter believed that people who need wider knowledge, deeper culture, and the comforting warmth of close and lasting friendships need those things even more urgently when times are difficult and people are afraid of the future.
He was right, and the membership grew. We can beat the odds again, so let us reflect on the importance Beta Sigma Phi has played in our lives and pass the torch for the next generation of sisters.
_____________________________________________________________________________
We have found an issue with using an iPad or iPhone to submit payments on the website.
Please do not use these devices to submit payments until the problem has been corrected.
We will have this issue fixed as soon as possible.
Thank you for your patience.